Keeping Time with Capacitors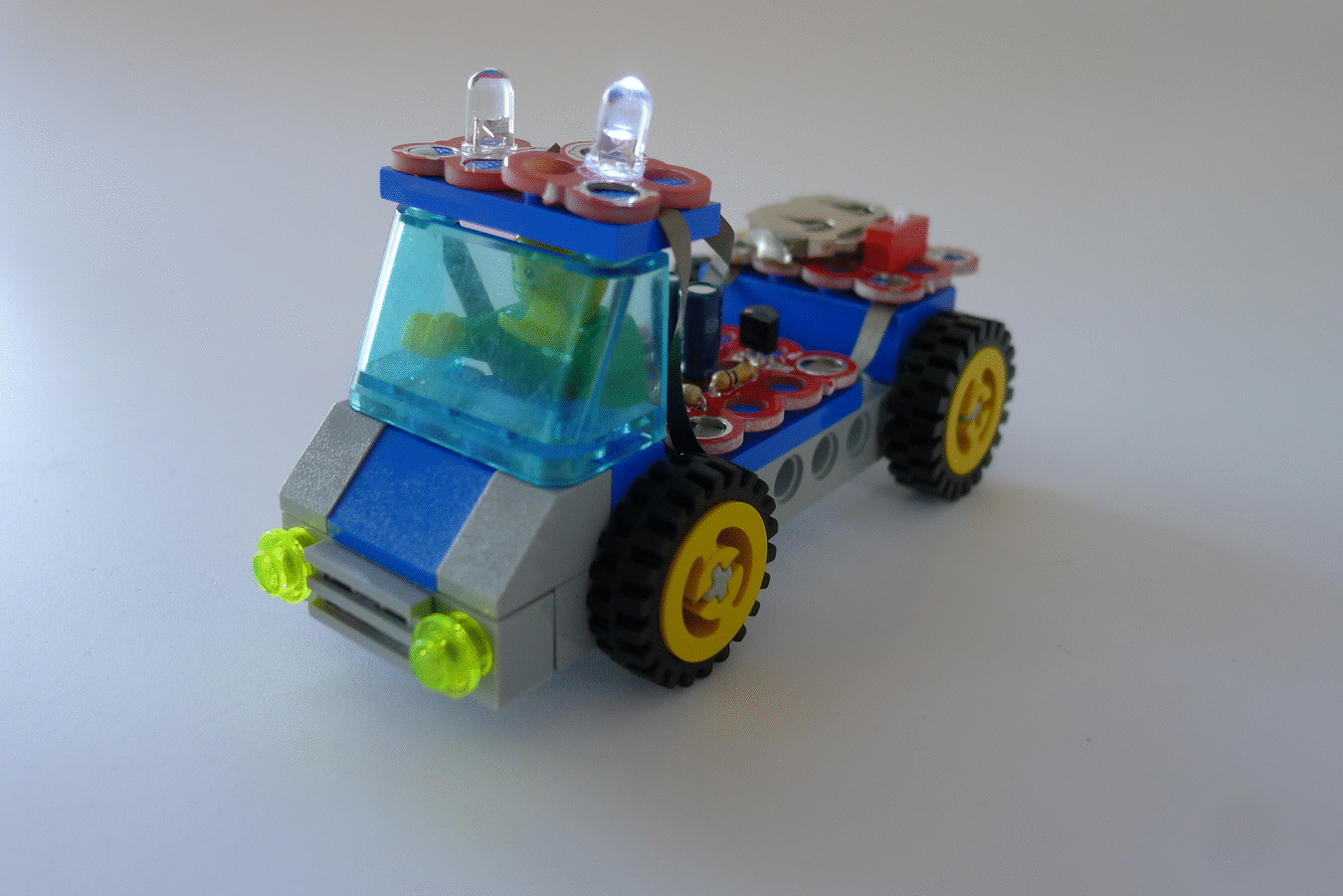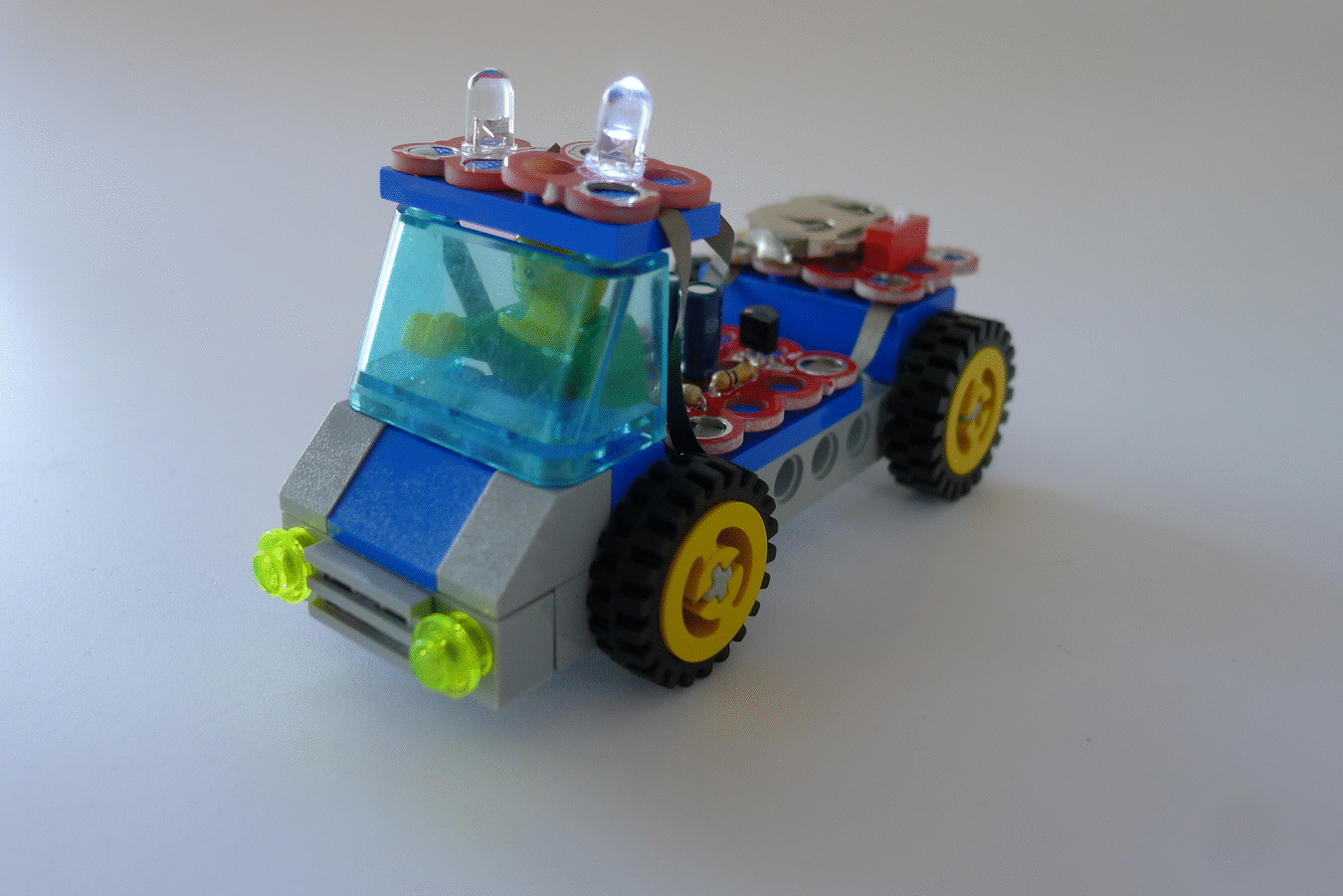 Keeping Time with Capacitors
Skill Level: Intermediate-Advanced
Duration: 1-2 hours
Use this pre-soldered Blinker board to create projects with blinking LEDs.
Learn how to make LEDs blink while exploring how capacitors work. Create a predictable timer/blinker circuit using two transistors and the properties of the capacitor-resistor discharge. Experiment by changing the capacitor to see what happens to the blink rate.
The Blinker circuit builds a free-running multivibrator that combines PNP transistor switching with a Capacitor-Resistor (CR) discharge circuit to create a two blinking lights whose blink rate can be changed by changing the capacitor size. Students can clearly see how capacitors discharge at different rates or can use an oscilloscope to track the discharge rates directly.
What does this circuit look like?
How to use Blinker in projects: